Initial situation
The responsible use of limited resources is becoming increasingly urgent. But the energy savings potential of intelligent buildings (Smart Homes) is used rarely because of the lack of market penetration of specialized systems. The main reasons are the high costs and limitations in functionality and extensibility.
---
The goal is …
… to establish a low-power, low-cost, open source field bus system for integrated building automation. By further standard defaults, the possibilities may be expanded. This defaults are directed to the power supply, communication and used parts and components. This allows a very cost-effective networking of many participating nodes and simultaneously povides a rapid adaptation to various task fields, caused by the open access.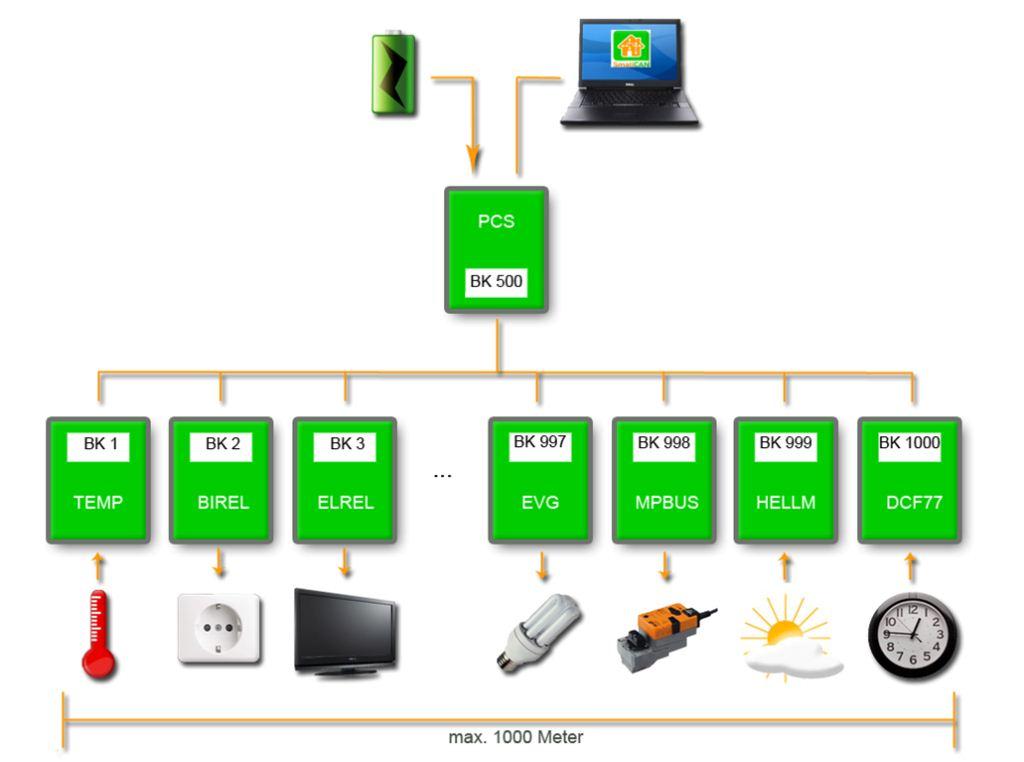 Developed solution
SmallCAN can meet the requirements of an industrial field bus system and is also suitable for home automation. Other focal points are located on the scalability and on the expandability with a simple connection (plug & Play) of further bus devices in a selectable number. In addition, the system is characterized by reliability, real-time capability and dependability.
Features:
Up to 1000 bus nodes
Up to 1000 meter cable length
Maximum telegram rate of 100 telegrams / second
Low total energy demand (standby consumption of a house)
Local data processing (PC optional)
Reliable and secure data transmission over conv. Telephone cable
Use of low-cost commodity components
OpenSource hard- and software
Extensive portfolio of available applications and templates
---
---